At Mountain View Cemetery and Piedmont Funeral Services, we are available year round to help you plan a special event or a meaningful tribute to someone close to you. From weddings to custom-designed, 18-foot motorcycle memorial markers, we are constantly inspired by your visions and enjoy working with you to make them a reality. Here's a little more about us:
Piedmont Funeral Services & Mountain View Cemetery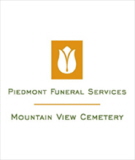 Jeff Lindeman
General Manager and CFO
A California native, Jeff grew up in the Bay Area. He earned his Bachelor of Science in Accounting and Finance from the Haas School of Business at UC Berkeley. After working at Deloitte & Touche and Nordstrom, he joined Mountain View Cemetery as a consultant in 1989, programming the cemetery's general ledger software. Several years later, he became the cemetery's controller.

Now, as general manager and CFO, his responsibilities include managing both day-to-day operations and future design and development. He is a licensed cemetery manager, cemetery broker, and crematory manager.

Jeff chose to work at Mountain View Cemetery because he found its unique combination of beauty and challenges to solve compelling. His favorite part about his work is designing and developing infrastructure that will bring happiness to the families it serves, while simultaneously preparing the cemetery for generations of success. In his free time, he enjoys photography and art. He's currently learning to play the guitar - badly.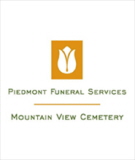 Katherine Gibney
Controller - Mountain View Cemetery
Katherine's vast work experience ranges from very large corporations to small start-ups, with a specialty in working with non-profit organizations. Serving as the controller of Mountain View Cemetery, she is able to utilize her broad work experience in accounting and organization, and particularly enjoys the challenges of new projects.

As a fifth-generation Californian, raised in the East Bay, Katherine feels connected with the history of Mountain View Cemetery, where she began working in 2006 on a six-week temporary assignment. She was struck by the staff's commitment to serving the community and its customers, and appreciated the atmosphere of respect. What she finds most impressive, however, is that the management and trustees of Mountain View Cemetery are diligent in their fiscal responsibility and their commitment to ensuring that the grounds will be maintained beautifully for generations to come.

Katherine enjoys hiking, travelling, family gatherings, and vegetarian cooking.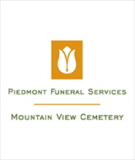 Kristie Ly
Sales and Customer Service Manager
kristie@mountainviewmcemetery.org
Born and raised in Oakland, Kristie has always worked in professions that involve helping people. She is passionate about her work as a family service counselor at Mountain View Cemetery and believes she owes it to the families she serves to be there for them when they need it most.

As part of her work, Kristie helps families with funeral pre-planning and can often be found giving guided tours of the cemetery to anyone interested in buying property for their memorial estate. She also works directly with families who have just experienced the death of someone close to them, assisting them with all necessary arrangements and ensuring that the process goes as smoothly as possible from start to finish.

Kristie is an avid reader and is trilingual in English, Vietnamese, and Cantonese.